Understanding Brand Marketing: A Comprehensive Guide for Success
Brand marketing is a powerful technique for businesses to create and promote their unique identity. It involves forming a strong image, affecting customer perceptions, and building relationships. Employing various marketing tactics, brands can communicate their values and target their audience.
One key aspect of brand marketing is positioning. This means defining how consumers view the brand and crafting messages accordingly. Through initiatives such as logos, colors, taglines, and visuals, companies can form a recognizable identity.
Another component is brand storytelling. Here, brands tell stories that connect with their target market's emotions and experiences. By using narratives to show a brand's values, history, or purpose, companies can create deeper bonds with customers.
To succeed, brands must deliver the same experience across all touchpoints. This includes online platforms like websites and social pages, and physical places like stores and offices. Consistency builds trust and reinforces a brand's quality promise.
Nike is an example of successful brand marketing. The sportswear giant connects with athletes globally. Its slogan 'Just Do It' and campaigns featuring athletes like Michael Jordan or Serena Williams, have created a powerful brand image associated with determination, empowerment, and excellence. This has enabled Nike to lead the athletic apparel industry and become synonymous with sporting success.
Importance of Brand Marketing
Brand marketing is essential to succeed in today's competitive market. It helps businesses build an identity, gain customer loyalty, and stand out from their rivals. Good brand marketing can raise brand recognition, drive consumer involvement, and ultimately result in more sales and income.
By investing in brand marketing, companies can relay their unique value to their target audience. Through consistent messaging and visuals, such as logos, slogans, and packaging, they can create a favourable view of their products or services. This opinion not only affects buying decisions but also leads to long-term customer loyalty.
Telling stories is a key part of brand marketing. By narrating intriguing tales about their brand's history, mission, or values, businesses can build an emotional bond with customers. This bond builds trust and strengthens the link between the brand and its clients. Additionally, it allows businesses to be unique compared to their competitors who may offer similar items or services.
A prime example that shows the power of effective brand marketing is Apple Inc.. With its groundbreaking products and engaging ads, Apple has crafted a strong brand image that connects to consumers around the globe. As a result, Apple enjoys great customer loyalty and continues to lead the technology market.
Elements of a Successful Brand Marketing Strategy
A successful brand marketing strategy has multiple essential elements. Together, these elements make a unified and powerful plan for promoting and placing a brand in the market. Let's explore them!
Element: Brand Identity
Description: Unique, recognizable qualities that separate a brand from competitors.
Element: Target Audience
Description: Specific people a brand wishes to reach and engage with its messages.
Element: Brand Messaging
Description: Consistent communication of brand values, attributes, and advantages to its target audience.
Element: Advertising
Description: Paid promotion of a brand's products or services through TV, radio, print, and digital media.
Element: Social Media Outreach
Description: Using social platforms to interact with the target audience, build relationships, and spread brand awareness.
Element: Content Marketing
Description: Producing and sharing valuable and relevant material that matches brand messaging to captivate, engage, and keep customers.
Element: Public Relations
Description: Constructing positive ties with media, influencers, and stakeholders to boost brand reputation and reliability.
Element: Customer Experience
Description: Making sure customers have a smooth, enjoyable experience at every touchpoint with the brand.
Element: Brand Monitoring
Description: Always tracking and analyzing brand perception in the market to make informed marketing decisions.
It's vital for brands to adjust their strategies according to market trends and consumer behavior patterns, while staying true to their core values.
Pro Tip: Consistency is essential in branding. Make sure all elements of your marketing strategy align with your brand identity for maximum effect.
By understanding and using these elements successfully, brands can create a solid marketing strategy that connects with their target audience, boosts their reputation, encourages customer loyalty, and ultimately leads to business success.
Benefits of Brand Marketing
Brand marketing brings remarkable advantages that help businesses get an edge and make a strong appearance in the market. Through successful brand promotion, companies can:
Boost customer loyalty
Augment brand recognition
Stimulate sales
Differentiate from rivals
Construct credibility
Foster positive connections
What's more, successful brand marketing allows companies to communicate their specific values and mission to prospective customers.
By demonstrating their offerings and advantages over competitors, businesses can draw in more devoted customers who are attuned to their brand identity.
This not only boosts sales but also helps build lasting relationships with customers.
In conclusion, if you haven't already invested in brand marketing for your business, don't miss out on its tremendous benefits. By generating a robust and recognizable brand presence, you can stand out from rivals and grab the attention of your target audience. Don't let your business fall behind – take action now and unlock the full potential of efficient brand marketing to promote growth and success.
Examples of Successful Brand Marketing Campaigns
Brands must have successful marketing campaigns to stand out and engage their target audience. Let's look at some brands who have achieved success.
For example, Nike increased brand loyalty and awareness through the "Just Do It" campaign. Coca-Cola had a "Share a Coke" campaign that sparked conversations and created personalized bottles. Dove spread body positivity with their "Real Beauty" campaign, resonating with people around the world.
These campaigns showed how storytelling, emotions and social issues can help brands connect with their audience. Wieden+Kennedy even collaborated with Nike on the "Just Do It" campaign!
Businesses can use these examples to learn how to create effective strategies to connect with their target audience.
Challenges and Pitfalls in Brand Marketing
Brand marketing has its challenges and pitfalls. One is building awareness and recognition in a crowded market. It can be tough for a new brand to catch attention. Consistency in messaging across channels is also key. That means teams must communicate and coordinate well.
Aligning the brand with the target audience is a challenge, too. You must understand their needs, wants and desires. Or, the audience could be disengaged and your efforts wasted.
It's also important to monitor and manage brand reputation. In today's digital age, info spreads quickly. So, businesses must stay on top of their brands' reputations and address any issues ASAP.
Plus, it's necessary to adapt branding strategies as trends and consumer preferences change. Else, you'll lose relevance and appeal.
Surprise: 33% of consumers won't engage with brands that don't offer personalized experiences (Deloitte Digital Media Trends).
Strategies for Effective Brand Marketing
Brand marketing is about forging a bond with consumers. It needs careful planning and implementation. Here are some proven tactics to build a powerful brand presence.
Creating a unique logo, tagline, and visuals is essential for building recognition and trust. Consistent messaging and design across all platforms is a must.
Social media is a great platform to reach customers. Billions of users on Facebook, Instagram, and Twitter offer invaluable opportunities. Use engaging content, influencers, and interactive campaigns to foster relationships and drive loyalty.
Storytelling helps to create an emotional bond. Share narratives that reflect the brand's values and mission. Be genuine – consumers are attracted to authentic brands.
Collaborate with complementary brands or influencers. Co-branded campaigns and endorsements from trusted individuals help increase visibility and attract customers.
Experiential marketing helps to leave a lasting impression. Events and pop-up stores immerse customers in the brand's world, creating memorable experiences.
Don't miss out on the opportunity to stand out from the crowd – utilize these strategies to create a strong brand presence that resonates with your target market. Experience the power of effective branding today!
Conclusion
Brands are the life of businesses. Brand marketing is what keeps them alive—it's their heartbeat. Companies use it to define their identity, connect with their target audience, and build a loyal customer base.
Today's market is saturated. Consumers have endless options, so brand marketing is even more important. A strong brand makes a company stand out from the competition. It also creates an emotional connection with consumers. Plus, it tells a story, conveys values and beliefs, and builds trust.
Successful brand marketing requires careful strategizing and implementation. From creating a logo to crafting content, every element should match the brand's personality. Consistency is vital for recognition and reinforcing the brand's image.
Also, brands must use online platforms. Social media is a powerful tool, allowing brands to interact with their audience, receive feedback, and create individual experiences. Online advertising allows targeting based on demographics, interests, and behavior patterns.
Ignoring or underestimating the power of brand marketing would be a mistake. When done right, it can lead to increased loyalty, more sales conversions, and growth. Companies need to invest time, effort, and resources into building a strong brand presence.
Frequently Asked Questions
1. What is brand marketing?
Brand marketing refers to the strategies and activities undertaken by a company to promote its brand and create a strong, recognizable identity in the market. It involves developing a unique brand image, positioning the brand in the minds of consumers, and implementing marketing campaigns to build brand awareness and loyalty.
2. Why is brand marketing important?
Brand marketing plays a crucial role in attracting and retaining customers. It helps create a positive perception of the brand, differentiate it from competitors, and build trust among consumers. A strong brand can also command higher prices, increase customer loyalty, and open up new opportunities for business expansion.
3. How does brand marketing differ from traditional marketing?
While traditional marketing focuses on promoting products or services, brand marketing goes beyond that. It aims to create a unique and consistent brand identity that resonates with consumers on an emotional level. Brand marketing focuses on building long-term relationships with customers, while traditional marketing may be more transactional in nature.
4. What are the key components of brand marketing?
The key components of brand marketing include brand positioning, brand messaging, brand visual identity, brand personality, and brand storytelling. These elements work together to convey the brand's values, benefits, and unique selling proposition to consumers, creating a holistic brand experience.
5. How can a company develop an effective brand marketing strategy?
To develop an effective brand marketing strategy, a company must first define its target audience and understand their needs and preferences. It should then conduct market research, analyze competitors, and develop a unique brand positioning. The company should also create a compelling brand story, design a visually appealing brand identity, and consistently communicate the brand message through various marketing channels.
6. How can social media be leveraged for brand marketing?
Social media platforms offer a powerful tool for brand marketing. They allow companies to engage with their target audience directly, build brand awareness, and enhance brand loyalty. By creating engaging content, running targeted advertisements, and fostering online communities, companies can leverage social media to strengthen their brand presence and connect with customers on a personal level.
{
"@context": "https://schema.org",
"@type": "FAQPage",
"mainEntity": [
{
"@type": "Question",
"name": "What is brand marketing?",
"acceptedAnswer": {
"@type": "Answer",
"text": "Brand marketing refers to the strategies and activities undertaken by a company to promote its brand and create a strong, recognizable identity in the market."
}
},
{
"@type": "Question",
"name": "Why is brand marketing important?",
"acceptedAnswer": {
"@type": "Answer",
"text": "Brand marketing plays a crucial role in attracting and retaining customers. It helps create a positive perception of the brand, differentiate it from competitors, and build trust among consumers."
}
},
{
"@type": "Question",
"name": "How does brand marketing differ from traditional marketing?",
"acceptedAnswer": {
"@type": "Answer",
"text": "While traditional marketing focuses on promoting products or services, brand marketing aims to create a unique and consistent brand identity that resonates with consumers on an emotional level."
}
},
{
"@type": "Question",
"name": "What are the key components of brand marketing?",
"acceptedAnswer": {
"@type": "Answer",
"text": "The key components of brand marketing include brand positioning, brand messaging, brand visual identity, brand personality, and brand storytelling."
}
},
{
"@type": "Question",
"name": "How can a company develop an effective brand marketing strategy?",
"acceptedAnswer": {
"@type": "Answer",
"text": "To develop an effective brand marketing strategy, a company must first define its target audience, conduct market research, analyze competitors, and create a compelling brand story."
}
},
{
"@type": "Question",
"name": "How can social media be leveraged for brand marketing?",
"acceptedAnswer": {
"@type": "Answer",
"text": "Social media platforms offer a powerful tool for brand marketing as they allow companies to engage with their target audience directly, build brand awareness, and enhance brand loyalty."
}
}
]
}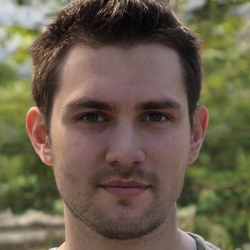 Latest posts by James Pithering
(see all)