Exploring the Divine Melodies: A Guide to Christian Music
Christian music is a genre with deep meaning for many believers worldwide. It began in religious worship and has evolved to include various styles and forms. This music is an amazing way to express faith, praise God, and motivate people on their spiritual journeys.
The beauty of Christian music is that it can deliver deep feelings and link people with their spirituality. Hymns, contemporary Christian songs, and gospel music all have unique messages that touch listeners. The lyrics generally focus on hope, redemption, love, and the power of faith.
Christian music is also special because it changes as times change. Although traditional hymns are still loved, newer forms like contemporary Christian music appeal to a modern audience. These compositions mix elements from pop, rock, country, and other genres while staying focused on God's word.
Moreover, Christian music has a long history. It began with old chants and plainchant melodies used in ceremonies. Later, composers like Johann Sebastian Bach and George Frideric Handel shaped the genre into what it is today. They set the example for the many musicians who came after them.
History of Christian Music
The story of Christian music is an intriguing journey, connected to the history of Christianity. It began in the early days of the church and has changed and grown into many different forms. Music has been a major part of religious meetings for centuries. Ancient chants and hymns were sung and instruments such as the lyre and harp were used. As time passed, new musical styles arose with the diverse cultures of the world.
In the Middle Ages, Gregorian chant was the main type of Christian music. It was a monophonic style, solemn and plain. During the Renaissance period, polyphonic music came about and it was more complex. The Reformation was a turning point for Christian music. Martin Luther encouraged believers to sing hymns together in their own languages, instead of Latin. This opened the door for more creativity.
Nowadays, Christian music covers lots of genres – contemporary Christian, gospel, praise and worship, rock, hip hop. Artists such as Hillsong United, Chris Tomlin, MercyMe, and Kirk Franklin have gained fame with their uplifting songs.
To get a better understanding of Christian music, one should attend concerts or church services. Listen to different genres and join choirs or worship teams. By exploring this realm, we gain a deeper knowledge of faith and also find comfort, inspiration and unity. Let's embrace the music that has shaped generations and let it bring joy and uplift our spirit.
Different Genres of Christian Music
Christian music has numerous genres for listeners to choose from. These include Contemporary Christian, Gospel, Praise and Worship, Christian Rock, Christian Pop, and Southern Gospel.
For a better understanding, here are the key characteristics of each genre:
Contemporary Christian: Uplifting lyrics with modern musical arrangements.
Gospel: Soulful vocals and vibrant melodies.
Praise and Worship: Songs that inspire reverence and adoration towards God.
Christian Rock: High-energy music with faith-centered lyrics.
Christian Pop: Catchy tunes blended with positive messages.
Southern Gospel: Rich vocal harmonies rooted in traditional Southern American music.
Plus, there are many subgenres like Christian Country, Hip-Hop/Rap, Metal, and Alternative which cater to certain tastes.
Tip: To discover new songs that fit your faith journey, explore various genres of Christian music.
Impact of Christian Music on Individuals and Society
Christian music has a huge effect on people and the world. It can shape beliefs, increase spiritual understanding, and foster unity. Its lyrics and tunes can give comfort in tough times, and will help you stay strong in your faith. Plus, it can bring people nearer to their divine purpose.
This music offers an alternative to secular tunes. It carries messages of hope, love, mercy, and salvation, which appeal to all generations and cultures. It also reminds us of universal values from the Christian faith.
Within churches, Christian music can bring people together with singing and worship. It can also bridge divisions between religions, by stressing the shared trust they have in God.
To really appreciate the power of Christian music, pay attention to the lyrics and let the music move you. Make playlists for different times in life, to help you reflect or to worship. Let the music show you the way to a deeper relationship with God.
Notable Christian Music Artists and Bands
Christian music has been influenced by amazing artists and bands who devote their lives to spreading God's message through music. These people have had a huge impact on the genre, leaving an unforgettable legacy.
Hillsong United – A renowned Christian music group, Hillsong United is known for their powerful worship songs. They inspire believers around the world to strengthen their relationship with God.
Casting Crowns – Their sincere devotion and heartfelt lyrics have moved many. Their music reflects the highs and lows of believers' lives.
Chris Tomlin – Chris Tomlin's soothing voice has become a symbol of modern Christian worship. His songs like "How Great is Our God" and "Amazing Grace (My Chains are Gone)" have been heard in churches everywhere.
These extraordinary artists have made commercial success and crafted music which profoundly affects listeners' spiritual paths. Their commitment to meaningful words and memorable tunes makes them stand out from other musicians.
If you're on the hunt for Christian music, try Jeremy Camp. His story-telling and expressive vocals give hope and assurance during darkness. His frank lyrics personally resonate with people, reminding them of God's enduring love.
For an upbeat and energetic worship experience, Elevation Worship is a great option. This contemporary group combines modern sounds with praising God. Their intrepid style creates an atmosphere for heartfelt worship.
Christian Music Festivals and Events
Christian Music Festivals and Events are vibrant and engaging! They provide a platform for Christian artists to share their talents and spread their spiritual messages. Here are some of their features:
Performances by renowned Christian artists. These musicians use music to deepen the connection with the audience, and share messages of hope, love, and faith.
A variety of music genres: contemporary Christian, gospel, worship, and praise.
Inspirational speakers, who share stories of faith and provide guidance.
Family-friendly environment, with activities for the children.
Community and fellowship, to form new friendships and strengthen faith.
At Christian Music Festivals and Events, enjoy powerful performances, uplifting messages, and meaningful connections. Plus, they're a platform for charitable causes. By attending, you contribute to making a positive impact in the lives of others.
So, join the celebrations at Christian Music Festivals and Events near you. Unforgettable experiences await!
Did you know? The annual "Creation Festival" in Pennsylvania is one of the largest Christian music festivals in the US, drawing thousands of attendees each year.
Challenges and Controversies in Christian Music
Christian music has its own challenges and controversies. Music and faith merging can cause confusion. Artists and listeners must figure out how to express religious beliefs through music.
Striking a balance between faith and making music that appeals to everyone is a challenge for Christian musicians.
Different interpretations of religious teachings can lead to debates in the Christian community.
The industry's focus on money can lead to watered-down religious messages.
Artists must adapt music and lyrics, which can cause conflicts.
Also, finding the right platform for their music is hard. It must align with their values.
An example is one Christian artist who faced criticism for a song about doubts. He was honest, but some said he strayed from core Christian beliefs. This shows controversies in Christian music.
Conclusion
Finally, we come to the conclusion of our journey into Christian music. This genre is diverse and ever-evolving – from traditional hymns to modern worship songs. It has the power to inspire and uplift its listeners. Plus, talented artists abound within the Christian music industry!
And it's not just for Christians – people of any faith can appreciate the beauty of Christian music. It's a means of connection, providing comfort and spiritual growth.
If you're keen to delve deeper into this genre, why not attend live concerts? Alternatively, discover local artists who offer a unique twist on Christian music.
Frequently Asked Questions
Question: What is Christian music?
Answer: Christian music refers to music that is created and performed with a Christian theme or message. It can encompass a variety of genres, including contemporary Christian music, gospel music, hymns, and worship music.
Question: Is Christian music only for Christians?
Answer: While Christian music is primarily intended for Christians and is often used as a form of worship, it can also be enjoyed by individuals of various beliefs. The uplifting and positive messages found in Christian music can resonate with people from different backgrounds.
Question: Can Christian music be in different languages?
Answer: Absolutely! Christian music is created and performed in various languages around the world. Just like any other genre of music, it can be appreciated and understood by people in different cultures and languages.
Question: What are some popular Christian music artists?
Answer: There are numerous popular Christian music artists, including Hillsong United, Chris Tomlin, Lauren Daigle, Casting Crowns, TobyMac, and MercyMe. These artists have gained recognition both within the Christian music industry and in mainstream music charts.
Question: How does Christian music influence the lives of listeners?
Answer: Christian music has the power to inspire, encourage, and uplift listeners. The messages conveyed through Christian music often focus on faith, hope, love, and the teachings of Jesus Christ. Many people find solace and spiritual connection in the lyrics and music, which can bring about a positive impact on their lives.
Question: Can Christian music be enjoyed by people of all ages?
Answer: Yes, Christian music caters to listeners of all ages. There are artists and songs specifically created for children, as well as music that resonates with teenagers, young adults, and older individuals. Christian music aims to connect with people regardless of their age or life stage.
{
"@context": "https://schema.org",
"@type": "FAQPage",
"mainEntity": [
{
"@type": "Question",
"name": "What is Christian music?",
"acceptedAnswer": {
"@type": "Answer",
"text": "Christian music refers to music that is created and performed with a Christian theme or message. It can encompass a variety of genres, including contemporary Christian music, gospel music, hymns, and worship music."
}
},
{
"@type": "Question",
"name": "Is Christian music only for Christians?",
"acceptedAnswer": {
"@type": "Answer",
"text": "While Christian music is primarily intended for Christians and is often used as a form of worship, it can also be enjoyed by individuals of various beliefs. The uplifting and positive messages found in Christian music can resonate with people from different backgrounds."
}
},
{
"@type": "Question",
"name": "Can Christian music be in different languages?",
"acceptedAnswer": {
"@type": "Answer",
"text": "Absolutely! Christian music is created and performed in various languages around the world. Just like any other genre of music, it can be appreciated and understood by people in different cultures and languages."
}
},
{
"@type": "Question",
"name": "What are some popular Christian music artists?",
"acceptedAnswer": {
"@type": "Answer",
"text": "There are numerous popular Christian music artists, including Hillsong United, Chris Tomlin, Lauren Daigle, Casting Crowns, TobyMac, and MercyMe. These artists have gained recognition both within the Christian music industry and in mainstream music charts."
}
},
{
"@type": "Question",
"name": "How does Christian music influence the lives of listeners?",
"acceptedAnswer": {
"@type": "Answer",
"text": "Christian music has the power to inspire, encourage, and uplift listeners. The messages conveyed through Christian music often focus on faith, hope, love, and the teachings of Jesus Christ. Many people find solace and spiritual connection in the lyrics and music, which can bring about a positive impact on their lives."
}
},
{
"@type": "Question",
"name": "Can Christian music be enjoyed by people of all ages?",
"acceptedAnswer": {
"@type": "Answer",
"text": "Yes, Christian music caters to listeners of all ages. There are artists and songs specifically created for children, as well as music that resonates with teenagers, young adults, and older individuals. Christian music aims to connect with people regardless of their age or life stage."
}
}
]
}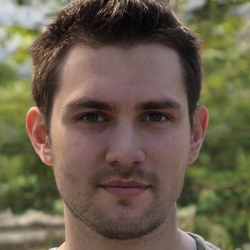 Latest posts by James Pithering
(see all)